Dorrie Rifkin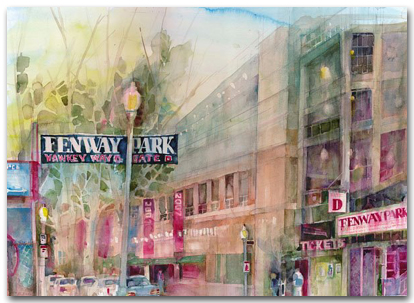 Dorrie Rifkin
Artist
Englewood, NJ

What do you do?
Depending on the moment, I am a freelance art director, watercolor artist, and teacher. Painting is the most fun and infuses me with energy. I fell in love with watercolors when I was a kid and the passion grows more and more each year.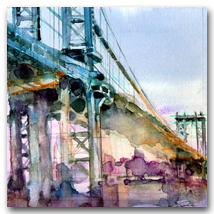 How do you do it?
Multitasking. My subjects are from my adventures and life experiences. I live close to New York City so many of my paintings are inspired by city scenes that I photograph. I put the photos into photoshop to create a stronger design (years working as an art director serve me well here). Then I do a tight drawing (here is where a strong paper comes in handy). Next a visit to the fridge for a snack and Diet Coke. Then the fun starts.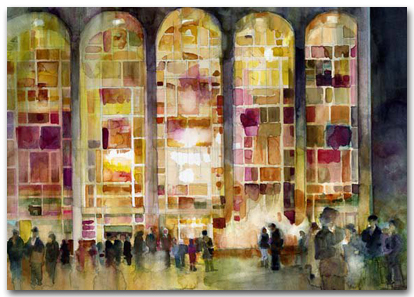 Why do you use iPrintfromHome.com?
I've used iPrintfromHome for a long time. I sell high quality prints in my etsy store.

Let me tell you a story. I was married in July so this is dear to my heart. I just received a thank you note from a customer that purchased a print of a painting I did of New York City's Lincoln Center for her husband to celebrate their wedding aniversay. He proposed to her in front of Lincoln Center. Cool right? Well that was the third thank you I've received from clients that proposed to their mates in front of Lincoln Center.

What a great life!

Contact Information:

Dorrie Rifkin
dorrierifkin.com
facebook.com/dorrierifkin
dfrdesign.etsy.com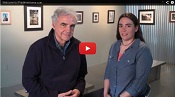 Welcome to iPrintfromHome!