What's New?
We're doing a little rearranging and renaming.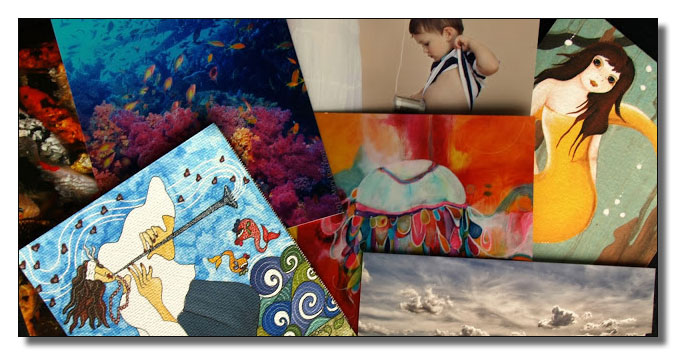 We have been in the imaging business for over 30 years and we have seen lots of change over that time. Every so often we do a little rearranging and renaming to clarify our current offerings . We want to give you a head's up on some changes that you'll see next time you submit an order.

You may have noticed that that our surface drop down menus changed from "Photographic Prints" to "Photographic and Inkjet Prints" last year. The larger prints in the drop down menu were inkjet and they were labeled as such, but it was a little confusing. We've been doing some work to streamline our systems and descriptions, and we've made all of those changes live on the website. Here's what you need to know.

At iPrintfromHome.com, we have two production lines. One is more automated and offers quicker turnaround times, where we have historically made our Photographic Prints. The other is less automated and offers more of a "handmade" process, where we make our Giclee Fine Art Prints. We used to exclusively make Inkjet Prints on the system used to make Giclee prints. However, we have started to transition some of our more automated production systems to Inkjet.

Moving forward, all prints made on the system used to make Giclee Prints will be called Giclee Fine Art Prints. You will find Somerset and Canvas Giclee Fine Art Prints listed on our website.

Photo Inkjet Prints will now be made on our more automated system. Our smaller Inkjet Prints are made using genuine Noritsu paper and ink on our Noritsu Green II. We use Epson papers and Epson Ultrachrome HDR inks to print our Photo Inkjet Prints sized 16x20 and up. You will notice that these prints are now being sold at a lower price point due to savings in the production process. Whenever we save, you save.

The Photographic and Photo Inkjet Prints do not come with the option to select an external border (in addition to the print space) and they have a 1 day turnaround time. The Giclee Fine Art Prints come with the option to select an external border and they have a 3 day turnaround time.

All of our prints are archival quality prints. The pricing difference is due to differences in cost of production between the two production lines.

For pricing information, please go to: iPrintfromHome.com/pricing

If you have any questions, please contact us here.
---
We know you depend on us to run your small business.
We depend on you too. We'll get through this together.
(NOTE: This picture was taken years ago. Sadly, we haven't hugged in weeks.)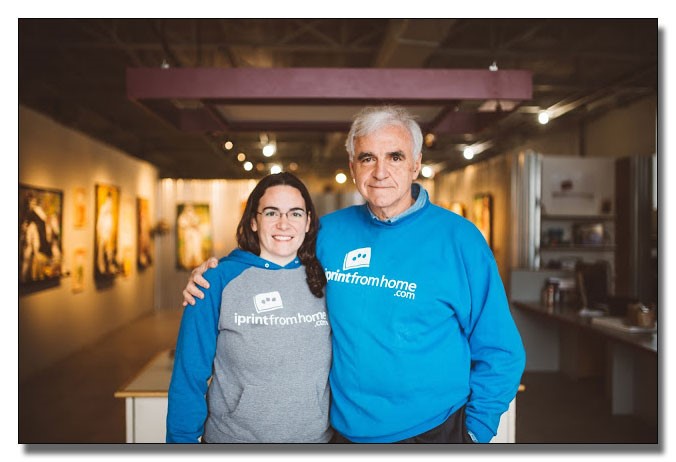 We are still printing, but the following changes took effect on Monday, March 23:

1.Due to staffing limitations to maintain social distancing, we will be extending all of our production turnaround guarantees. Photographic and inkjet prints will be guaranteed to ship within 2 business days. Giclee Prints will be guaranteed to ship within 7 business days.

2.Our prints are plak mounted by a small family run business located just over the border in Canada. The Canadian border has been closed. Until it reopens, we will be unable to offer plak mounting services.

Of course, this is a fluid situation and things are changing rapidly. We will keep you informed on any service changes.

The world sure does look a little scary right now. Art and artists are very important at times like these. You have the unique ability to look at the world and find beauty - we are all so lucky when you choose to share it. Although we are limiting physical interactions, art gives us a way to come together. Let's take this opportunity to spread some love through art.

Check out this story about children sharing beauty with the world in windows across Italy: https://www.theguardian.com/world/2020/mar/12/everything-will-be-alright-italians-share-slogan-of-hope-in-face-of-coronavirus-crisis

We hope you and your family are well. Take care of yourself. Take care of each other.

#andratuttobene,
the iPrintfromHome.com team
---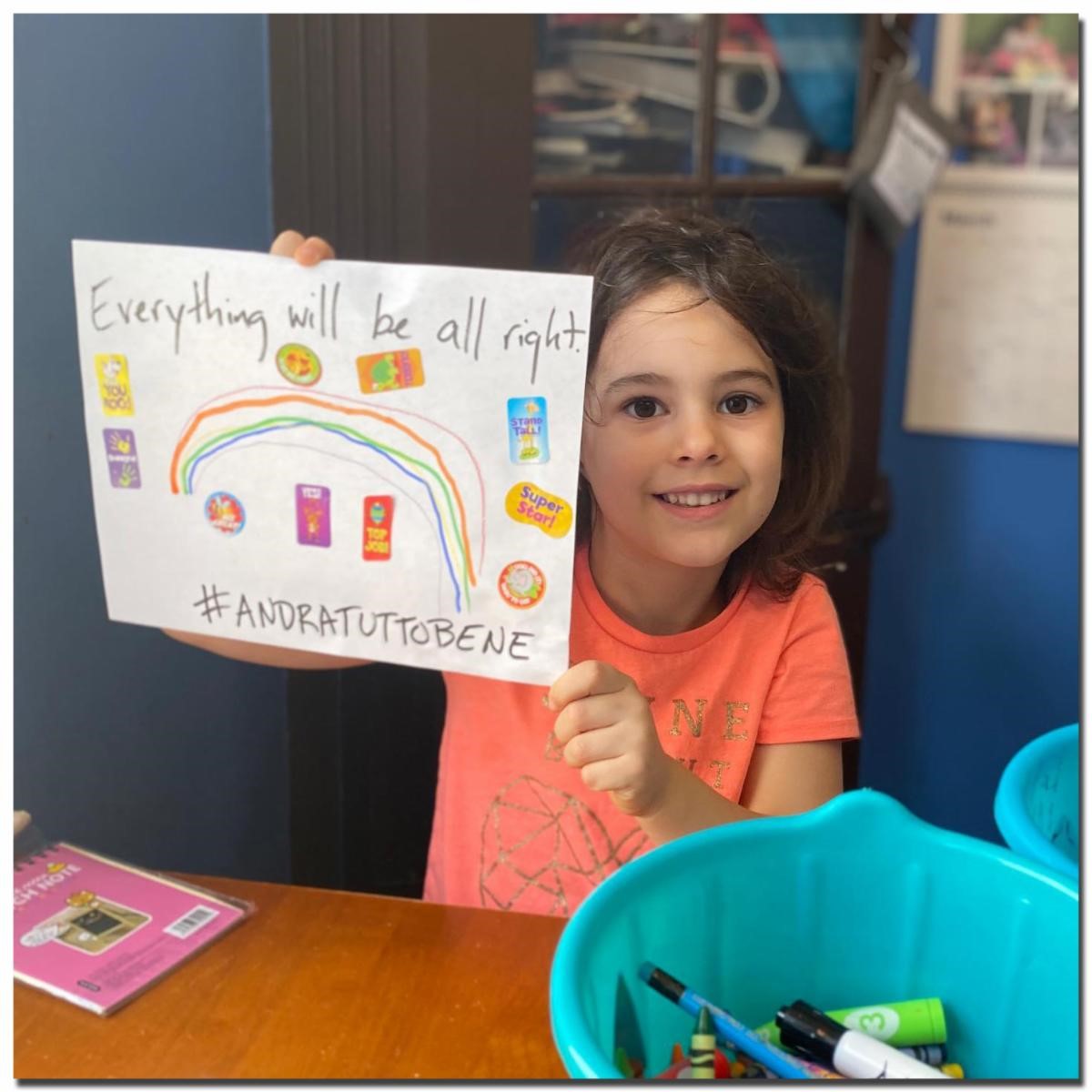 Everything will be all right. Andra tutto bene.
While we're all practicing social distancing, let's take the opportunity to spread some love through art. What will you hang in your window? #everythingwillbeallright #andratuttobene

Check out this story about children sharing beauty with the world in windows across Italy: https://www.theguardian.com/world/2020/mar/12/everything-will-be-alright-italians-share-slogan-of-hope-in-face-of-coronavirus-crisis