What, How & Why: A Closer Look - Featuring Roni Rose

At iPrintfromHome.com, we work with artists and photographers from across the United States and Canada. We're inspired everyday by the images that they send to us and by the stories they share.

In our "What, How & Why" interview series, we take a closer look at some of these fascinating people.

We've asked each participating artist or photographer three simple questions:
1. What do you do?
2. How do you do it?
3. Why do you use iPrintfromHome.com?

Please read on to find out more about Roni Rose.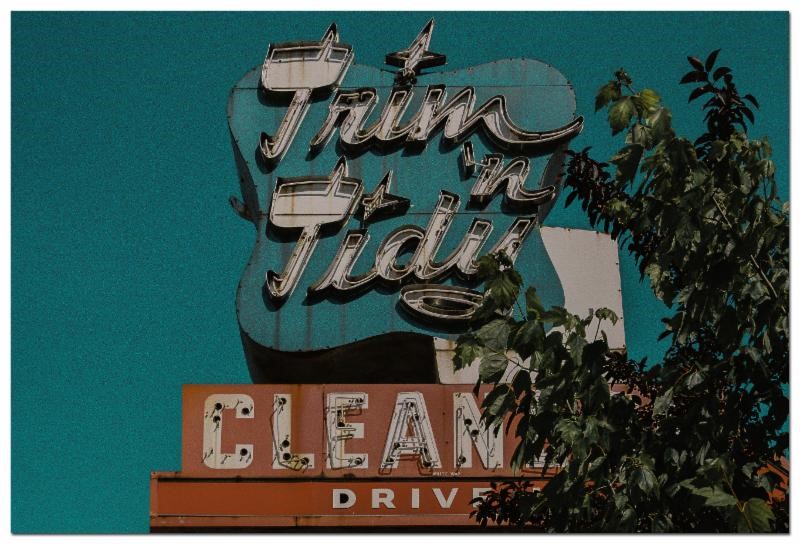 Roni Rose
Painter
Lake in the Hills, IL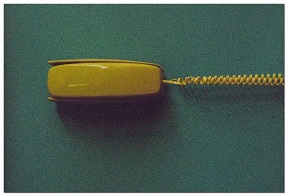 What do you do?
Growing up, I had an interest in creative writing. As hard as I'd try, I wasn't great at drawing or painting. But I could put a pen to paper and describe something in vivid detail. I enjoyed writing private memoirs of getting gas at the gas station, or describing in length the way the lady at the grocery store rang out the customer in front of me; All seemingly mundane interactions that I found so genuine and fascinating. As I got older, I realized what I was really drawn to wasn't the writing, but the observation of moments unfolding in front of me. When I finally picked up a camera, my instant focus was on having as little influence over the photographs as possible, trying to capture what happens as it unfolds. I do very little planning and posing in my work. While I primarily photograph alternative weddings and lifestyle sessions, the focus of my work on iPrintfromHome.com has been personal.

How do you do it?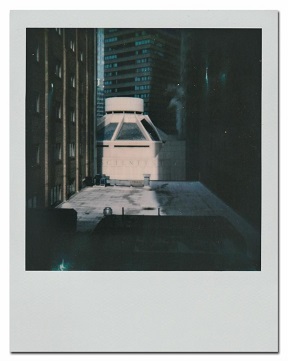 My Film Series is a continuous project I've been working on for a few years. Each photograph was taken with various types of film, both instant and processed. I then scan the original photo to keep the integrity of the imperfections of the film and the Polaroid frame. Finally, I digitally clean and enhanced for size. My Surrealism Series stemmed from the curiosity I had of how possible it would be to recreate certain iconic surrealist and impressionist paintings via photography. All of the effects I use in my work (both professionally and personally) are done in-camera. I often experiment with double exposure, long exposure, prisiming, and other creative techniques to create the look I want in-camera instead of adding it later during post.

Why do you use iPrintfromHome.com?
One of the biggest issues I run into is trying to find a printer that keeps the integrity of my muted colors and high contrast work. iPrintfromHome.com does a great job of matching the prints to the original artwork. Beyond that, I love the final product as well as the different finishing options. My favorite print surface to use is the Somerset Velvet Giclee. It adds a really nice texture to the final piece.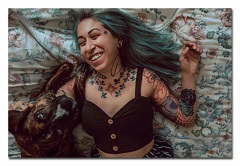 Contact Information:
Roni Rose
Lake in the Hills, IL
etsy.com/shop/RoniRosePhotography
www.ronirosephotography.com

---