Questions? Comments?


iPrintfromHome.com was established on September 1, 2003 as an online division of Campos Photography Center, which has been in business since 1979 providing photographic services to professional photographers and visual artists.

Today, iPrintfromHome.com services visual artists and photographers all across the country by providing high quality photographic services online at reasonable prices. iPrintfromHome.com is located just outside of Buffalo, NY.

Please click here to read more about our company history.

The iPrintfromHome.com Team
The iPrintfromHome.com team is made up of craftspersons who love to produce beautiful Photographic Prints, Fine Art Prints and 35mm Slides, and is supported by an excellent Customer Service department dedicated to providing our customers with the highest quality customer service in the photographic services industry.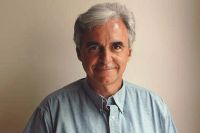 George Campos
CEO and Chief Software Architect
After working for 6 years as a professional photographer, George Campos formed Campos Photography Center, Inc. (CPC) in 1979. CPC, which originally offered darkroom rental facilities to photographers, evolved through the years into a full service custom photography lab, with service offerings including custom printing, mounting, laminating, and digital imaging.

In the late 1990s, George Campos and CPC began researching and developing online imaging systems. Mr. Campos served as the Chief Software Architect of this effort, which ultimately led to the development of iPrintfromHome.com in 2003. Since 2003, Mr. Campos has served as the CEO and Chief Software Architect of iPrintfromHome.com.

Click here to read George's story.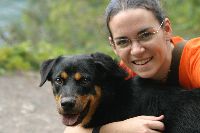 Sara Campos
Chief Marketing Officer
Sara Campos joined the Campos Photography Center in March 2006 and now serves as the Chief Marketing Officer.

Sara has spearheaded our social networking initiatives, directed the creation and development of the iPrintfromHome Ambassadors Program and is our head Tweeter on Twitter. Working closely with all divisions of our company, Sara works to ensure that customers know about our products and services and that they prefer them over the competition.

Follow Sara on Twitter @iPfHSara and on our blog at iPrintfromHome.blogspot.com.

Click here to read Sara's story.