Free 16x20 Photographic Print
Free 16x20 Photographic Print
Posted: Semptember 8, 2009
iprintfromhome.blogspot.com




We're back with a few of our most popular Tweet Treats from this summer!!

Check back with us each Friday in September for a new treat.




This Week's Tweet Treat (valid through September 18th): 1 Free 16x20 Photographic Print with any order totalling $20.00 or more**



Do your walls look like this?

Well, what are you waiting for?

Put those walls to work!





The walls in your home are the walls of your own private gallery. You are both curator and artist. Seize hold of every opportunity you have to show the world what you can do.

You've already done the hard part. Now it's time to show off. Let us help you image your imagination.

**Offer does not include shipping.

Instructions:
1. Place an order at iPrintfromHome.com that totals $20 or more by midnight on Friday, September 18th. Be sure to add a 16x20 Photographic Print to your order, but remember that the 16x20 does not count towards your $20 minimum order. (NOTE: $20 threshold does not include shipping or the free 16x20 Print)
3. IMMEDIATELY after placing your order, send us an e-mail (here) with "Tweet Treat – Free 16x20 Photographic Print" in the body of the e-mail.
3. Once we receive your e-mail, we will adjust your order total so that you are not charged for one 16x20 Photographic Print.
*Offer does not include shipping.
**Limit: One free 16x20 per customer/shipping address.
***Tweet Treat orders are not guaranteed to be completed within our standard turnaround times, but every effort will be made to do so.

Click here to read more about Photographic Prints.


Please click here to view the original post.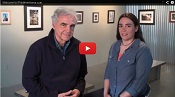 Welcome to iPrintfromHome!