BOGO Sale on Panoramic Photographic Prints
BOGO Sale on Panoramic Photographic Prints
Posted: September 25, 2009
iprintfromhome.blogspot.com



We're back with a few of our most popular Tweet Treats from this summer!!

Check back with us each Friday in September & October for a new treat.




This Week's Tweet Treat (valid September 25th-October 2nd): Buy one Panoramic Photographic Print and get another of equal or lesser value for FREE**

Instructions:
1. Place an order at iPrintfromHome.com that includes AT LEAST TWO Panoramic Photographic Prints by midnight on Friday, October 2nd. (NOTE: It is OK to add other items to your order)
3. IMMEDIATELY after placing your order, send us an e-mail (here) with "Tweet Treat – BOGO Panoramic Prints" in the body of the e-mail.
3. Once we receive your e-mail, we will adjust your order total to account for your Tweet Treat discount.
*Offer does not include shipping.
**Limit: One Tweet Treat order per customer/shipping address.
***Tweet Treat orders are not guaranteed to be completed within our standard turnaround times, but every effort will be made to do so.

Click here to read more about Panoramic Photographic Prints.



Please click here to view the original post.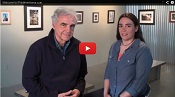 Welcome to iPrintfromHome!