50% Off Invitations/Promo Prints
50% Off Invitations/Promo Prints
Posted: October 16, 2009
iprintfromhome.blogspot.com



We're back with a few of our most popular Tweet Treats from this summer!!

Check back with us each Friday in October for a new treat.




This Week's Tuesday Tweet Treat (valid October 16th-23rd): 50% Off Invitations/Promo Prints - Kodak Pro Photo Papers: Metallic, Glossy, Lustre or Matte**

Looking to cut through all the clutter with your promotional materials and invitations, but not sure how to do it?




Make something extraordinary.

Using Photographic Paper to make your promo prints, invitations and greeting cards can help you do just that.

Many times, your promotional materials and invitations will be a prospective client's first introduction to your work. Make sure you give them something that demonstrates what you're capable of.






Send your promo prints out to your best contacts. Hand deliver your 8x10s or slide your 5x7s into envelopes and send them to work. Get people excited about what you're doing and entice them to ask to see more.

Go ahead and WOW people with your handouts. Give them something that belongs on display, not in a pile of junk mail.

Instructions:
1. Create a digital file to use for your Promo Print. As a requirement of the Tweet Treat, your file must contain both images and text and fit one of the following print sizes:5x7, 8x10, 8.5x11. For information regarding file preparation, please click here.
2. Place an order for 5x7, 8x10, or 8.5x11 Photographic Prints from your Promo Print file at iPrintfromHome.com by midnight on Friday, October 23rd.
3. IMMEDIATELY after placing your order, send us an e-mail (here) with "Tweet Treat – 50% Off Promo Prints" in the body of the e-mail.
3. Once we receive your e-mail, we will adjust your order total to account for your Tweet Treat discount.
*Offer does not include shipping.
**Offer is valid on the following photographic print sizes: 5x7, 8x10, 8.5x10
***Limit: One Tweet Treat order per customer/shipping address.
****Tweet Treat orders are not guaranteed to be completed within our standard turnaround times, but every effort will be made to do so.

Click here to read more about Photographic Prints.


Please click here to view the original post.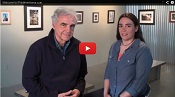 Welcome to iPrintfromHome!