iPrintfromHome Workshop
iPrintfromHome Workshop:


The Nuts and Bolts of Digital Photography


taught by Mary Lou Frost

Have you noticed that your digital camera has many features that you're not using? Here's a chance for hands-on assistance.

Bring your camera and manual to class to learn how to access the features of your digital camera and improve the quality of the images that are printed, emailed or uploaded to a website.



Example of low contrast image and corresponding histogram:




Example of better contrast image and corresponding histogram:


You will receive hands-on assistance in class, receive printed notes for review between classes and have the opportunity to share images in class so that everyone can increase his or her skill as a digital photographer.


The instructor, Mary Lou Frost, is a retired teacher who has been presenting digital photography workshops in the Buffalo area and in Colorado during the summer. She is known for her skill in meeting students at their level and helping them to become more skillful photographers.

We offer this course starting the first Tuesday of every month at our location on Tonawanda, NY from 6-8pm and it always runs for two meetings. The next course dates are: March: 6th & 13th

Contact us at (800) 736-8652 or info@iPrintfromHome.com to reserve your spot. Class size limited to 12 people (min. 6). Cost: $25 (both nights included). Each student will receive $25 in iPrintfromHome credit to carry out assignments.

iPrintfromHome.com / the Campos Group
1016 Niagara Falls Boulevard
Tonawanda, NY 14150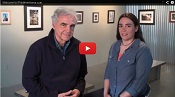 Welcome to iPrintfromHome!