Shutterbug Magazine Release Event
Phil Pantano's photographic series "The American Worker" is the featured cover story in the February 2014 issue of Shutterbug Magazine.  The series tells the story of the hard work and service that goes into The American Dream.
Please join us to celebrate the magazine release and to see the photographic series on display.
From Phil: 



What: Shutterbug Magazine Release Event featuring Phil Pantano's 'The American Worker'
When: Friday, Januray 10th from 6-9pm
Where: iPrintfromHome.com


2630 Elmwood Ave.(entrance on Shepard)




Kenmore, NY 14217



For more information, please go to: facebook.com/iPrintfromHome/events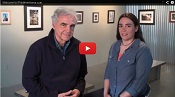 Welcome to iPrintfromHome!