"Thank You Dollars" Program
When you refer your friends and family to iPrintfromHome.com, you will be eligible to receive "Thank You Dollars," which you can then apply towards future iPrintfromHome.com purchases.

By telling your friends about iPrintfromHome.com, you help us to:


focus on providing high quality photographic services

focus on providing excellent customer service

continue to offer low prices


How to Earn "Thank You Dollars"
You will earn $2 in "Thank You Dollars" when your friend creates an account at iPrintfromHome.com and enters your name in the "Referred by" entry box. You will receive another $10 when they place their first order. As you earn "Thank You Dollars," they will be automatically deposited into your account and you will receive notification by email.

We're also running a New Customer Promotion that you are welcome to share with your friends. For more information, go to www.iPrintfromHome.com/NewCustomerPromotion

How to Redeem "Thank You Dollars"
You can redeem your "Thank You Dollars" by clicking on "Use Thank You Dollars" just before placing your next order. Also, you can review your "Thank You Dollars Account" by going to the "My Account" section of iPrintfromHome.com next time you visit our site.

Thanks in advance for spreading the word about iPrintfromHome.com!

Questions? Comments?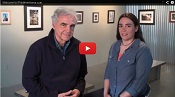 Welcome to iPrintfromHome!