Happy Birthday to iPrintfromHome.com!
On September 1, 2008, iPrintfromHome.com celebrated its 5th birthday! Many thanks to all of our wonderful customers who have continued to support iPrintfromHome.com during the four years that we've been online. We truly value your business, and we look forward to helping you for many years to come.

When iPrintfromHome.com was launched in 2003, our goal was to provide photographers and artists with high quality Photographic Prints from their digital images. We were excited by the prospect of accepting orders over the internet, and we made it our mission to provide excellent customer service to everyone that chose to do business with iPrintfromHome.com.

Now, four years later, we happily serve artists and photographers all over the United States with a line of product offerings that is continually growing and changing to meet the needs of our customers. In the coming year, iPrintfromHome.com will also be adding a few exciting new items to our product line, and we will let you know when they become available.

As we are always looking to improve our business, I encourage you to provide feedback to us about your experiences using iPrintfromHome.com. Are there any products that you'd like us to offer? Is there something that you wish we did better? Did you have a great experience using iPrintfromHome.com that you would like to share? Please let us know your thoughts and feelings, both the good and the bad, and we will do our best to improve the quality of the imaging services and customer support that we offer at iPrintfromHome.com. To send us an email, please click here.

Thanks again from all of us at iPrintfromHome.com!

Take Care,
Christian Campos
COO and Co-Founder, iPrintfromHome.com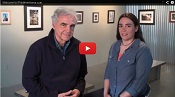 Welcome to iPrintfromHome!