Job Openings
At iPrintfromHome.com, we serve visual artists and photographers who are willing to pay a little more to get the highest quality Photographic Prints, Fine Art Prints and 35mm Slides from their digital files. We take tremendous pride in the quality of work that we produce, and we continually strive to provide our customers with the highest level of customer service.

Our business is experiencing tremendous growth that is creating employment opportunities for talented, hard-working, organized individuals to join our team. iPrintfromHome.com offers a dynamic work environment in which you can make an immediate impact.

Please click on the links to the left to learn more about our current openings.

All qualified candidates are encouraged to submit their resumes. Please mail, email, or fax your resume to:

iPrintfromHome.com
1016 Niagara Falls Boulevard
Tonawanda, NY 14150
info@iPrintfromHome.com
(716) 837-0829 (fax)

Thank you for visiting iPrintfromHome.com.

Questions? Comments?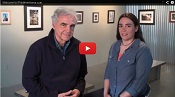 Welcome to iPrintfromHome!