iPrintfromHome.com is pleased to offer Photo Cards by The Paint Box Project!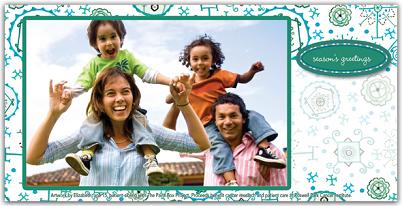 When you purchase The Paint Box Project Photo Cards the proceeds from the sale directly benefit cancer research at Roswell Park Cancer Institute.

The Paint Box Project uses the healing power of art to help young cancer patients and their families express themselves during and after cancer treatment. Created in 1990 by the volunteers of the Roswell Park Alliance Community Advisory Board, the Project hosts art parties where children create original designs that are featured on holiday and all-occasion cards and gifts.

Here's how it works:

Click on the "Create Photo Cards" button above or below.

Select a family or team photo.

Choose one of our art borders created by Roswell Park's pediatric patients for your card.

Create a customized message and then place your order.
We are extremely proud to collaborate on this inspiring and important project. Please do your part by clicking on The Paint Box Project links to learn more about how you and your family or your team can make a difference for tomorrow's cancer cures. Thank you for your support!



Questions? Comments?