Find us on Facebook
Click on the image below to go to our page on Facebook. Show your support by signing up as a Fan!



"Liking" iPrintfromHome.com on Facebook is a great way for you to interact with our staff and make connections with our other customers.
Once you "Like" iPrintfromHome.com, you'll be able to start discussion groups with other customers, send us messages and receive updates from us with news about iPrintfromHome.com.

Click on the link above to get started!


Questions? Comments?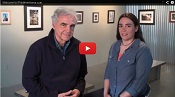 Welcome to iPrintfromHome!