Submit Digital Files on CD to iPrintfromHome
If you are unable to upload your images to iPrintfromHome.com for any reason (such as a slow dial-up connection), please submit your images to us on CD and we will upload them for you. Once the images have been uploaded, you will be notified by email, at which point you can go ahead and place your order online.

Click here to download a "Digital Files Submission Form." Then send the form back to us along with CDs containing your digital files.

**Due to the large number of CDs that we receive, we are unable to return any CDs unless they are accompanied by a self-addressed stamped envelope (SASE). If you do supply a SASE, please ensure that it is large enough to fit a CD and that you have provided sufficient postage.

Please note that you must have Adobe Reader installed on your computer to download the submission form. Click here to download Adobe Reader.

Questions? Comments?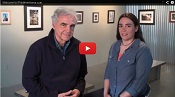 Welcome to iPrintfromHome!