Terms of Use
All users of the iPrintfromHome.com service ("Service") are bound by the Terms of Use ("Terms") below.

iPrintfromHome.com reserves the right to change these Terms from time to time. Please refer to this site periodically for any changes.

iPrintfromHome.com Return Policy
At iPrintfromHome.com, our work is 100% guaranteed, which means that we will redo or refund any order with which you are not completely satisfied.

If you would like an order (or a portion of an order) redone or refunded, please return the unsatisfactory prints to us at the following address along with a completed "Returns Form":

iPrintfromHome.com
Attn: Returns
2630 Elmwood Ave, Suite #2
Kenmore, NY 14217

Please click here to download a Returns Form.

Once we have received the returned form and prints, we will immediately redo or refund your order.

If you need your order (or a portion of your order) redone immediately, please send us an email to let us know why you found your order to be unsatisfactory, as well as the date by which you need to receive the redone prints. We will place an order on your behalf for the redo order, charge your credit card accordingly, and then issue a refund to your credit card once the unsatisfactory prints have been returned to us.

Your submissions
Under these terms, you may not upload, share, or order prints of any the following types of images using the Service:

Any threatening, obscene, or profane images that could give rise to any civil or criminal liability under federal or state law.

Any material that could infringe rights of privacy, publicity, or copyrights without the permission of the owner of these rights and the persons (or their parents or legal guardians, where applicable) who are shown in the material.
If you share your images with friends, you may be giving them permission to make prints from your images. You should not share your images with your friends if you are concerned about their use of your images.

Submitting images to have prints made does not mean that you are "sharing" your images with iPrintfromHome.com. iPrintfromHome.com does not have the right to make prints for their own purposes. You do not relinquish your copyrights by submitting an image to iPrintfromHome.com for services. The copyright always belongs to the owner of the image.

About your account
We need to be able to access your account for the following reasons:

To remind you of your password in the event that you have forgotten it.

To maintain our service to you and develop new and useful features and services.

To follow a court order, subpoena, complaint, or a lawful request from governmental authorities.
Canceling the Service / Discontinuing Accounts
iPrintfromHome.com reserves the right to cancel the Service or discontinue accounts that have been inactive for more than 365 days. We may do so at our discretion after sending an email warning to the email address you used when you established your account. If you do not respond to the email within 10 days, your account and the images contained in it may be removed.

iPrintfromHome.com also reserves the right to close any account that has been used for fraudulent or illegal purposes.

Disclaimer of Warranties
The content and/or materials available through iPrintfromHome.com's site are provided on an "as is" and "as available" basis and without warranties of any kind either express or implied.

iPrintfromHome.com makes no warranty that its site or services will be uninterrupted, timely, secure, or error free, or that this site or our server is free of viruses or other harmful components. iPrintfromHome.com makes no warranty regarding any software, goods, services, special offers, or the delivery of any software, goods or services, purchased, accessed, or obtained through iPrintfromHome.com's site or advertised through iPrintfromHome.com's site.

Limitation of Liability
To the fullest extent permitted by applicable law, under no circumstances shall iPrintfromHome.com be liable for any indirect, incidental, special, or consequential damages, including, but not limited to, damages for loss of profits, use, data, or other intangibles, even if iPrintfromHome.com has been advised of the possibility of such damages, that result from the use or the inability to use iPrintfromHome.com's site or services, from any changes to the site or its services, or from unauthorized access to or alteration of your transmissions or data.

Miscellaneous
All items purchased through iPrintfromHome.com are made pursuant to a shipment contract. This means that the risk of loss and title for such items pass to you upon our delivery to our carrier.

Questions? Comments?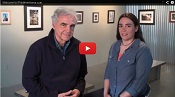 Welcome to iPrintfromHome!